Intro
We are spending a few days in the vicinity of Victoria, BC. Today, I really felt like a walk in a forest, so Stephen suggested the Goldstream Provincial Park - it has quite a few trails. Stephen did some research and found that there was parking just across from Ma Miller's Pub - so that's where we parked.
This shot from Google Maps shows basically where the park is.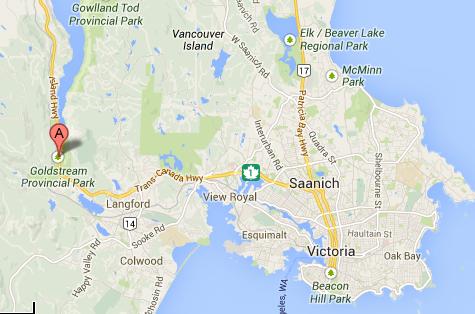 This shot is from the map provided by BC Parks. This excerpt is from the southernmost end of the park. Our targets were the Upper Goldstream Trail and the Arbutus Loop. Fortunately, this map was posted at key intersections along the trail, so it would be difficult to get too lost.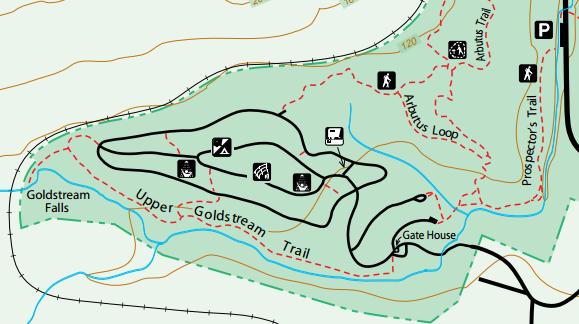 This shot shows the Google Earth view of our little hike. The trees are so thick that you cannot see the roads leading to the various campsites, of which there were many. The tree density also made it a bit difficult for the GPS to track accurately.
We walked just under 5 kms.