Sept 10
Today as we attempted to cope with a 3-hour time difference, we roamed the streets of downtown Charlottetown (pop 35,000). As we approaced the waterfront, we noticed that a cruise ship had landed. Coincidentally, there were a lot of tour busses hanging around in anticipation of cruise passengers as customers. It was only $10/person, so Stephen and I hopped onto the bus - a double decker imported from jolly old England - and listened to a 1-hour description of Charlottetown (birthplace of Canadian Confederation) as the tour bus wended its way through some of the older parts of the city. There are lots of vintage buildings here - the province was "discovered" by the Europeans in the 1500's (and, of course, already populated by Micmac Indians long before that!). Many buildings are over 100 years old.
Then we did a long walk along the waterfront. Here is one touristy photo: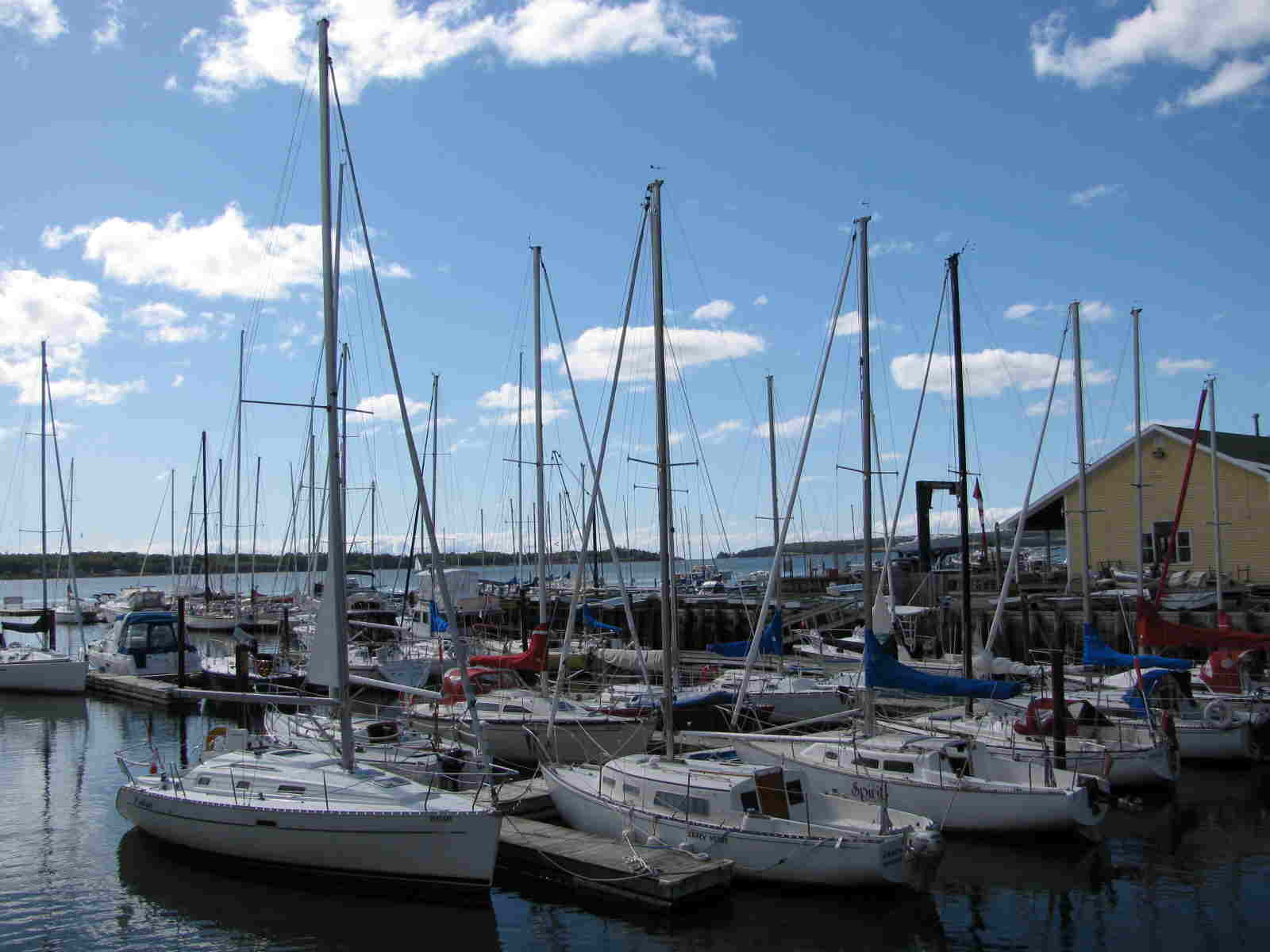 As we were wandering around at lunch time, we came across a provincial employees United Way hot dog fund raiser, so we just joined the lineup and bought a couple of hot dogs along with all the employees. And got to hear the premier give a brief (thankfully) word of encouragement to those in attendance.
We also went to the bike shop from where we will be starting our bike ride tomorrow, and got the bikes fitted and whatever.
Then we came back to the hotel and caught up with email on an incredibly slow Internet connection.