Sept 13
Today started off somewhat overcast. Stephen checked the forecast, and it threatened rain in the afternoon. We were a bit tired from yesterday's ride, so we decided to just do a little jaunt locally in the morning, and be back at the B&B before the rains came. The tour folks had suggested a 44 km trek, but we vetoed that! We aimed for a place about 10 km from the B&B, and ultimately made a bit of a loop out of it. In the end, it turned out to be 33 kms long! Plus another 6 km for the supper jaunt to Montague later.
Here is the track for the day - the dark gray line is today, the dark red line is yesterday.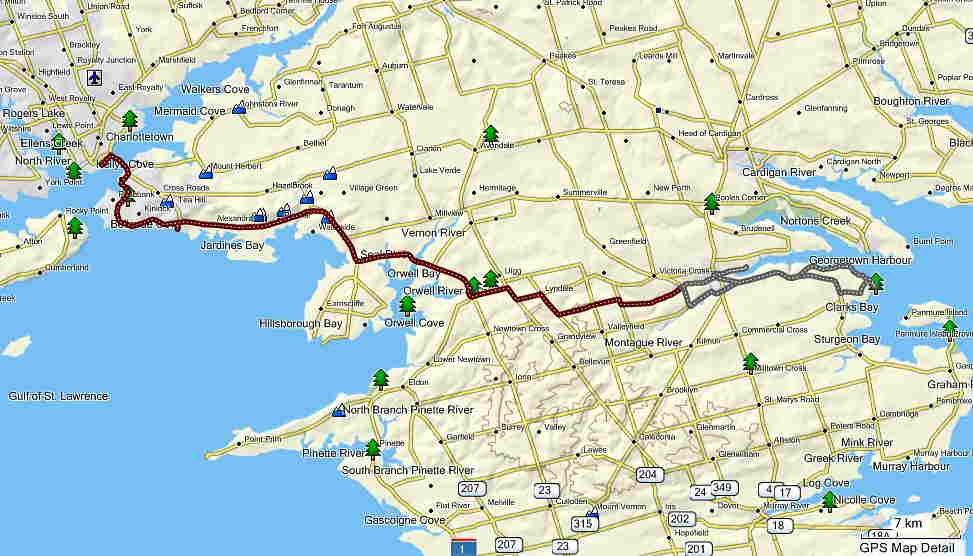 Unfortunately, as we were just starting the return leg of the trip, it started to rain. So we put on some rain gear. Then it eased up. One of us (the other one) took off his rain gear. A short time later, he was putting it back on again. We made our way back into Montague for lunch, during which time the rain stopped. So we decided to ride around a bit before heading back to the B&B. And the rain started again. We got back to the B&B thoroughly soggy. It was so nice to be able to get into warm and dry clothing. And to dry my hair. And to wipe my eyes dry. Man oh man, we were wet!
At the lunch place, I had an interesting salad: spinach, peaches, coconut, pecans, and blueberries, with a raspberry vinaigrette. It was yummy!
Anyway, here are some photos that you might enjoy.
The first is at the point the farthest east that we rode, St. Andrews Point. A lot of erosion here.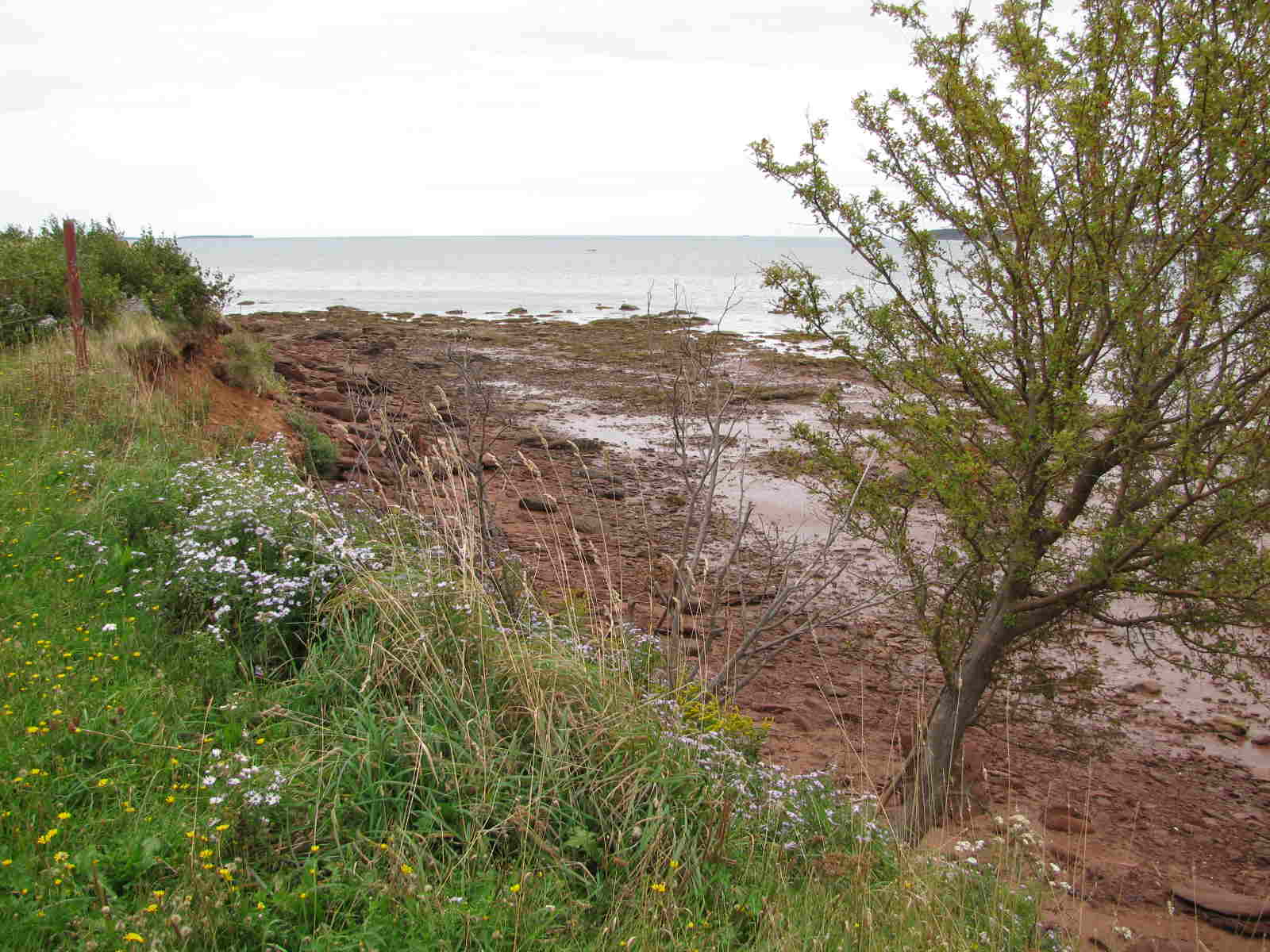 The next three are just some shots of the coast line (well, technically a big inlet, I think).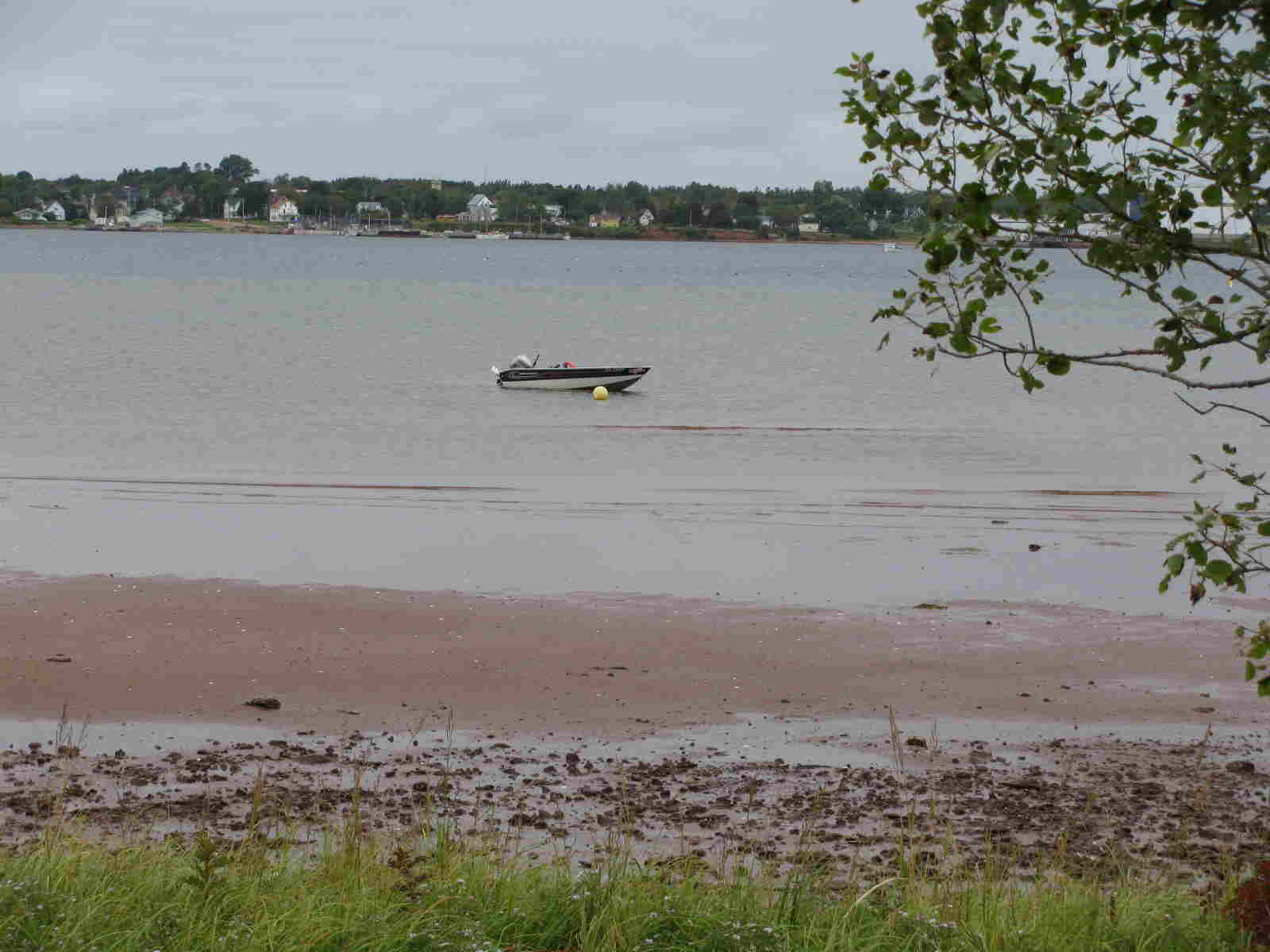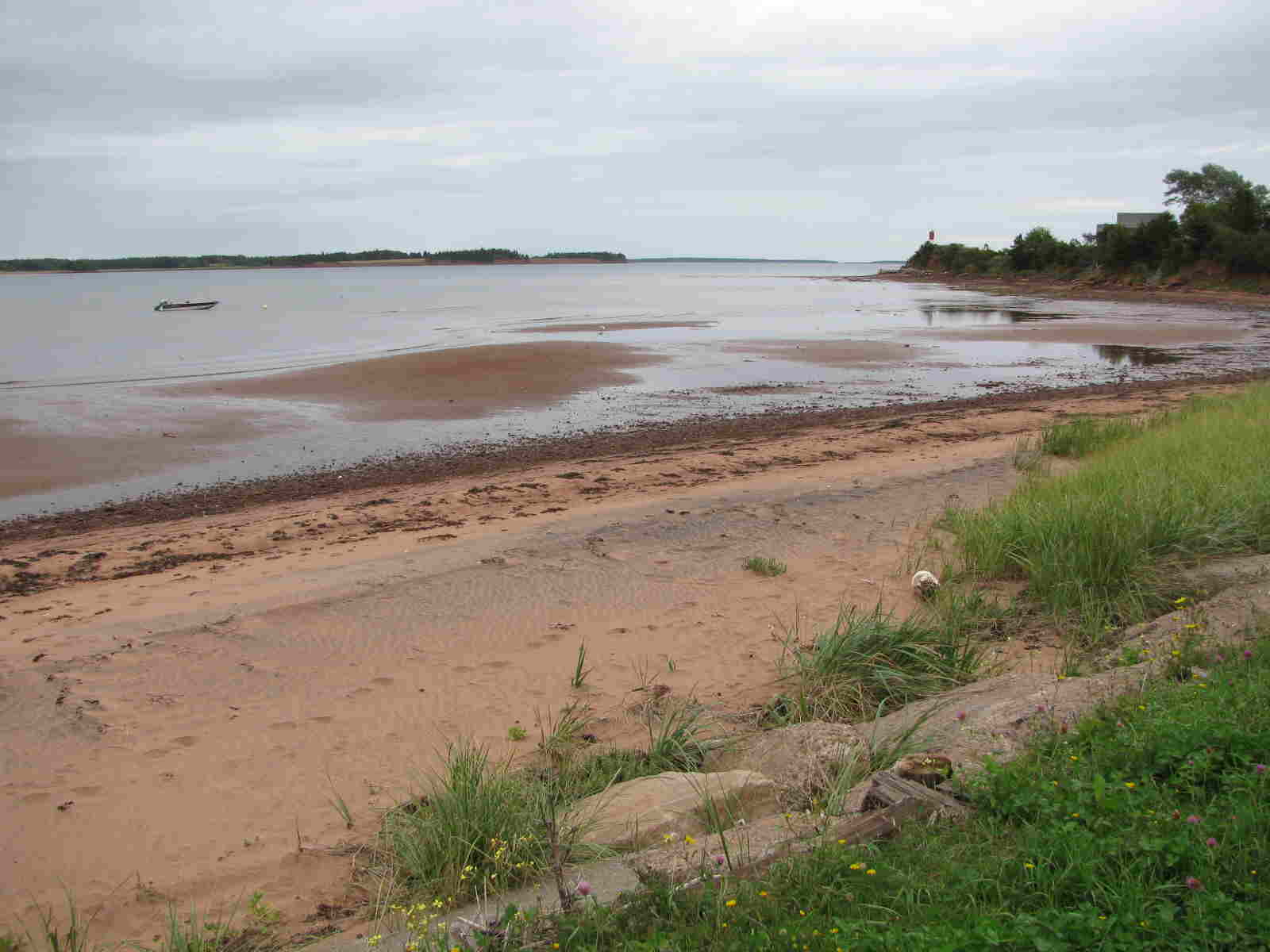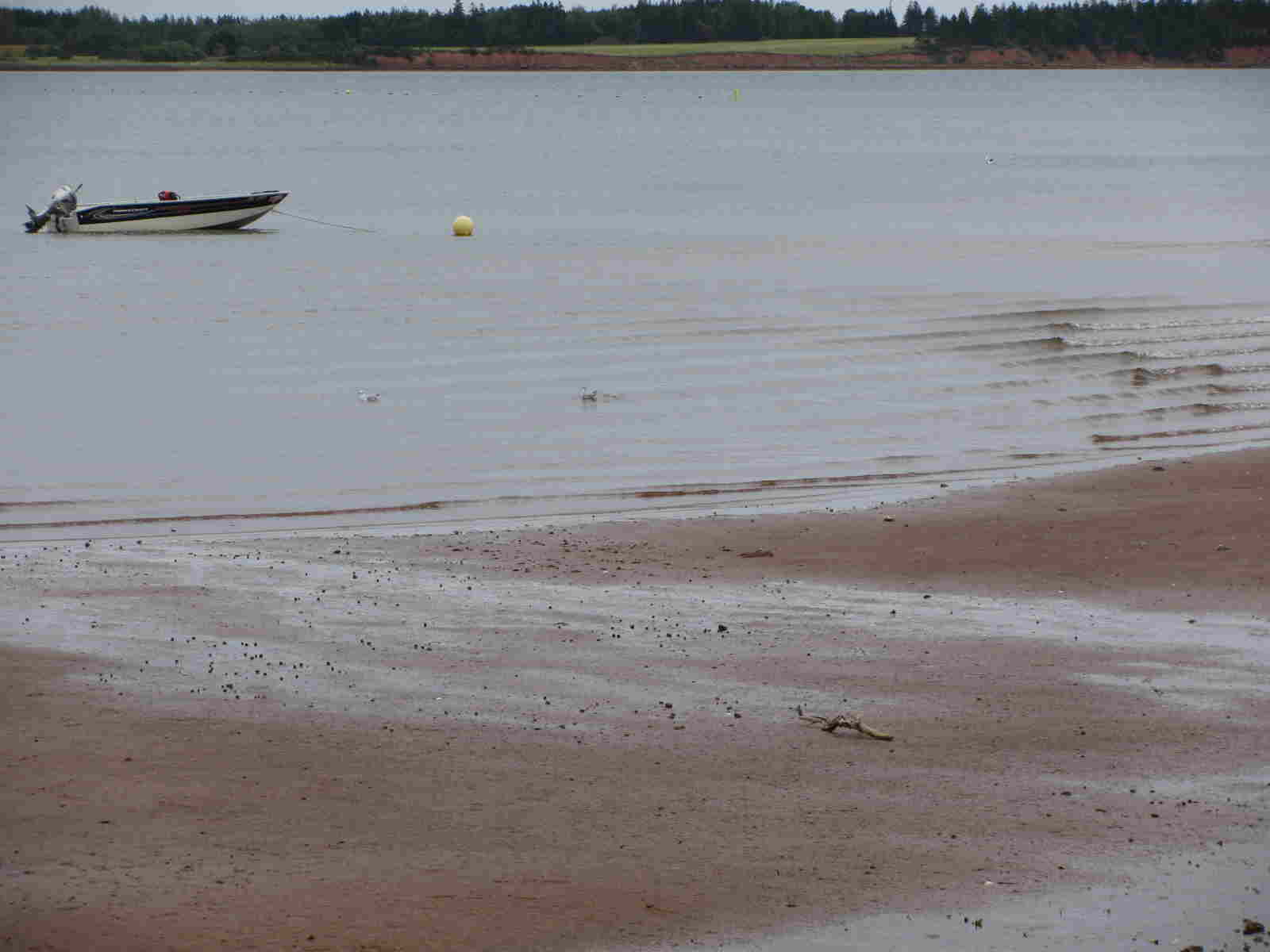 This is a shot of some flowers (or something) that I didn't recognize.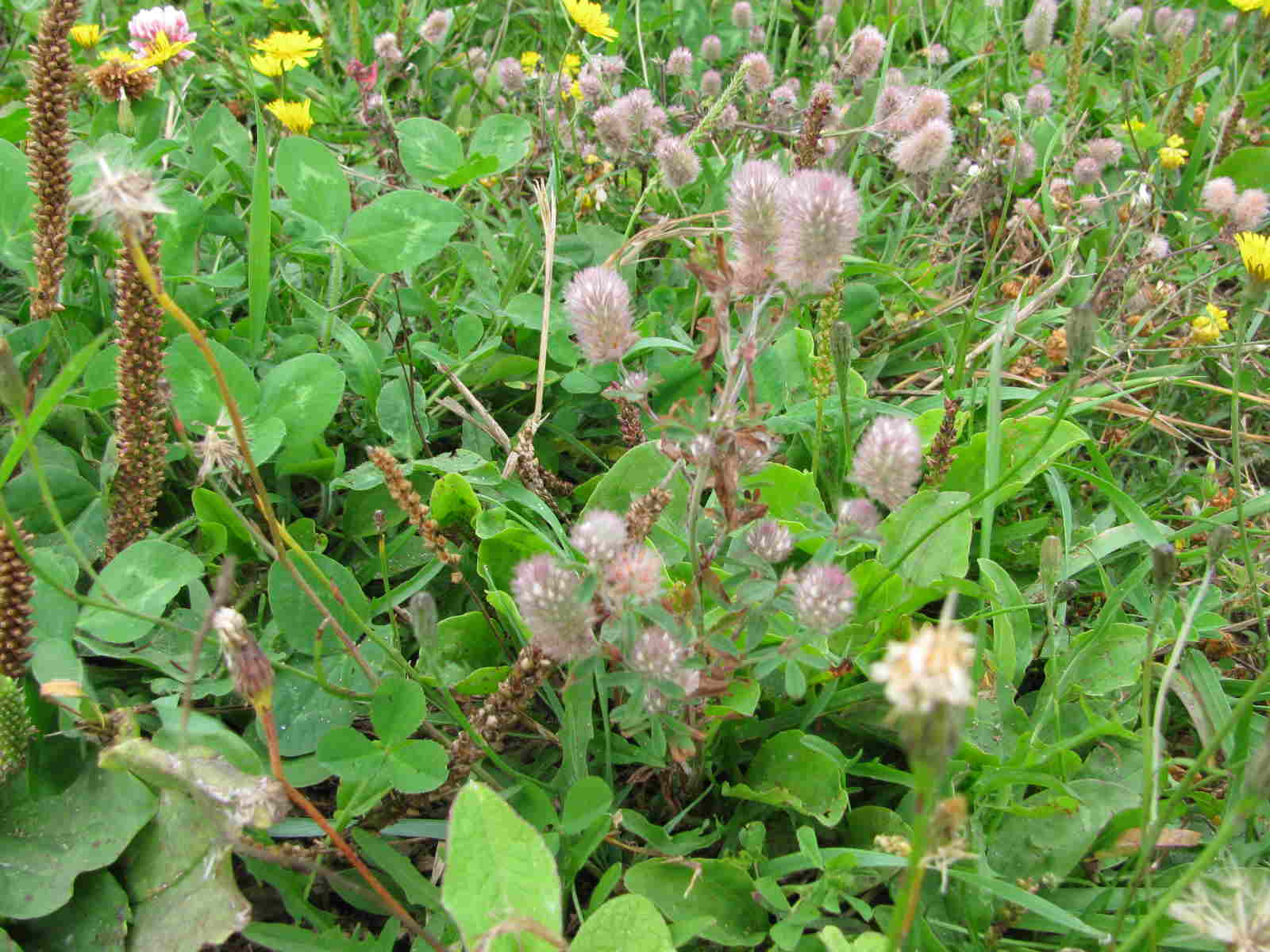 We see quite a few herons over here. For the closeup photo, we were standing by a guardrail, so that it was possible to hold the camera steady while zooming in on the bird by resting the camera on the guardrail - I took a lot of shots, but I think this one is the best.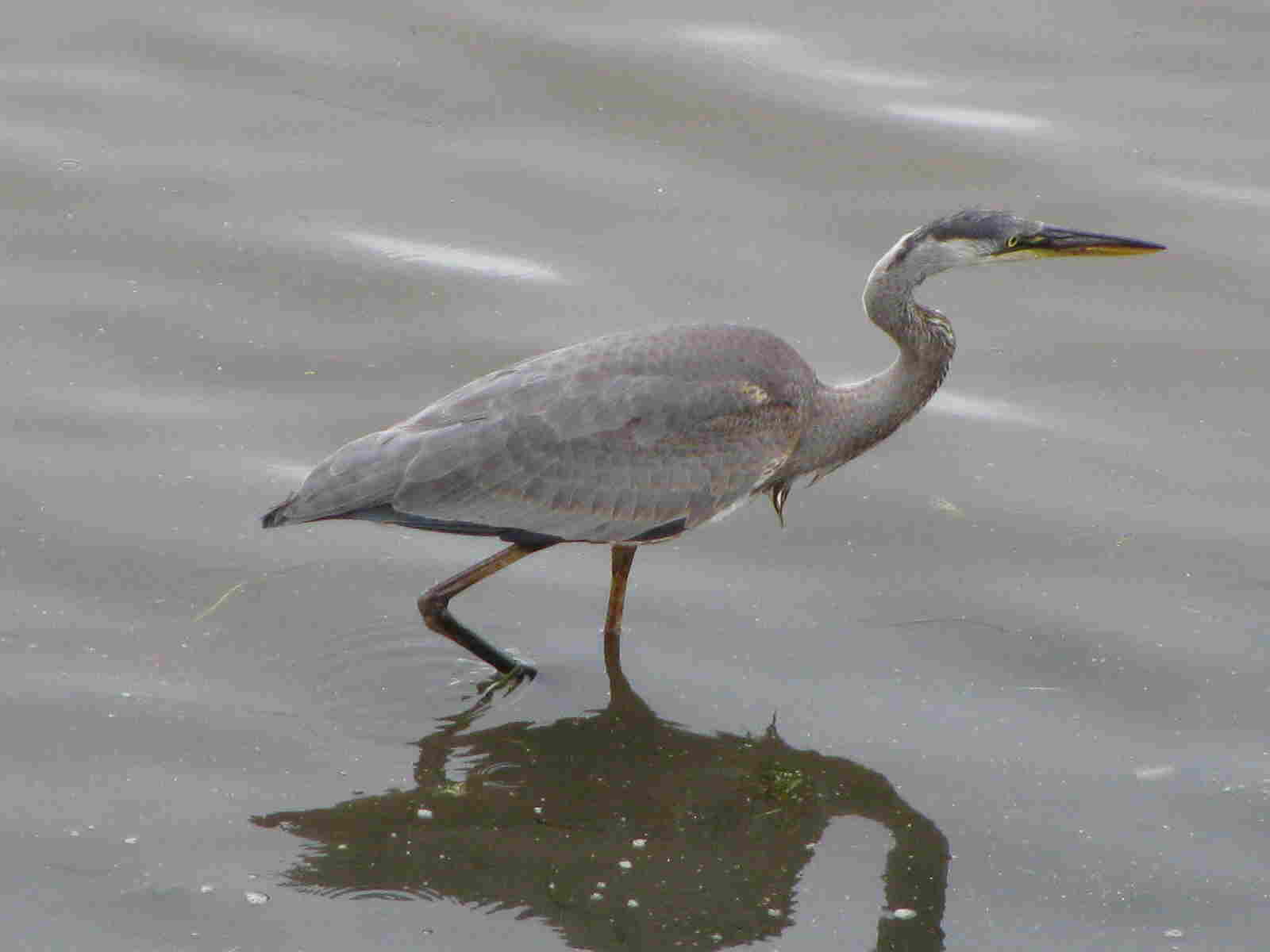 And this heron photo just seemed, well, moody.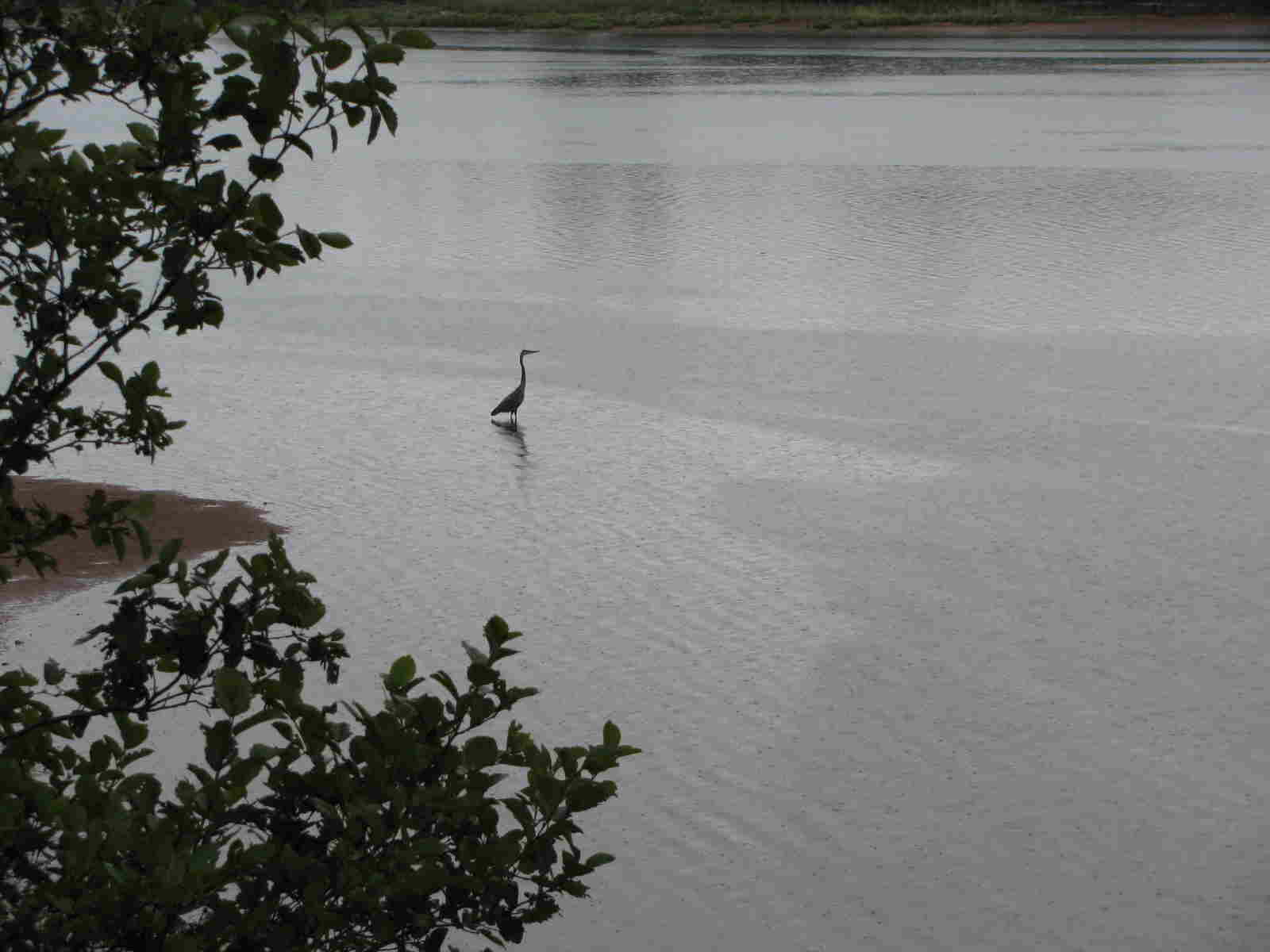 And here are a couple of shots of Montague and its harbour and boats. Yes, it was raining when I took the shots.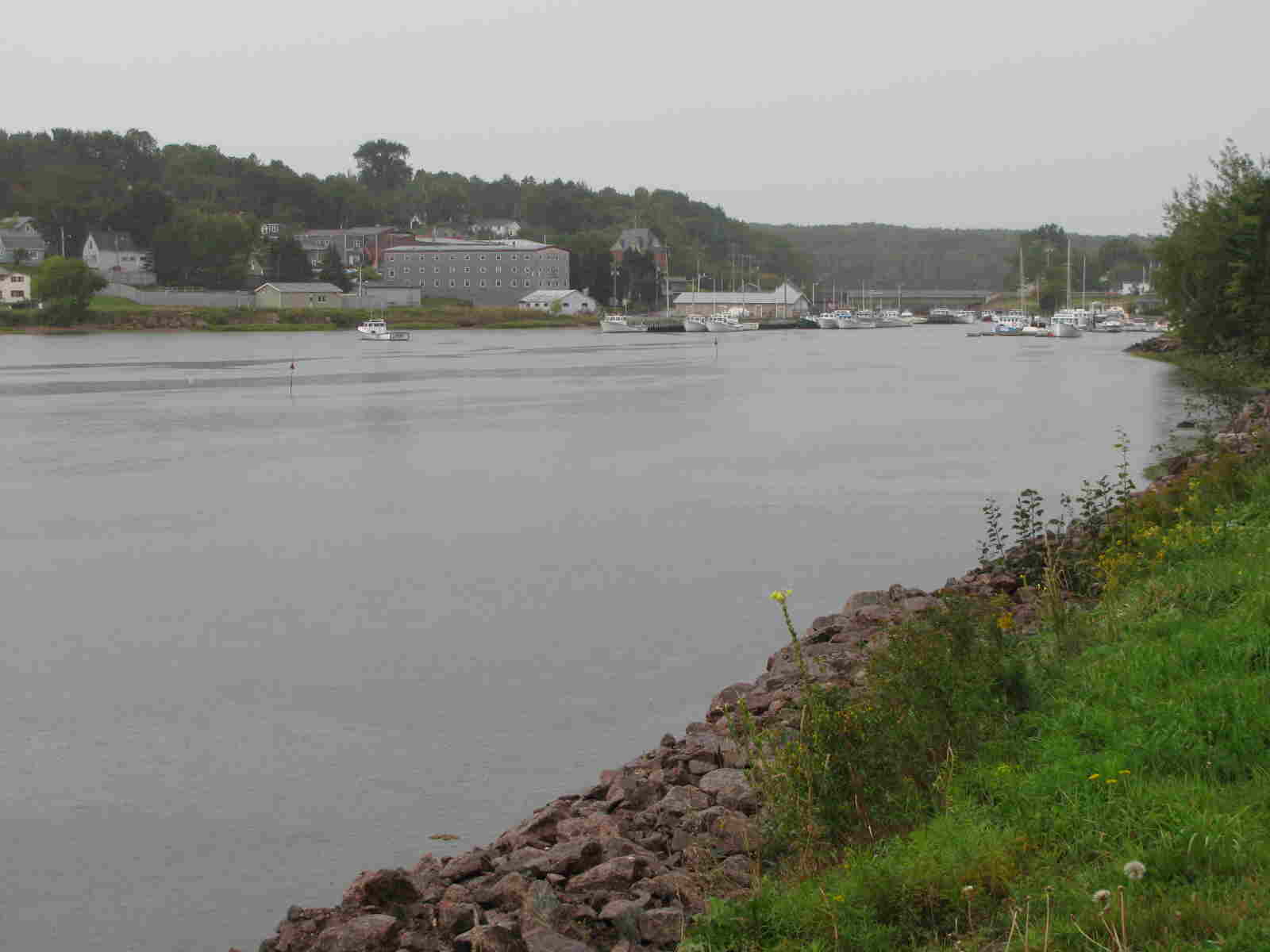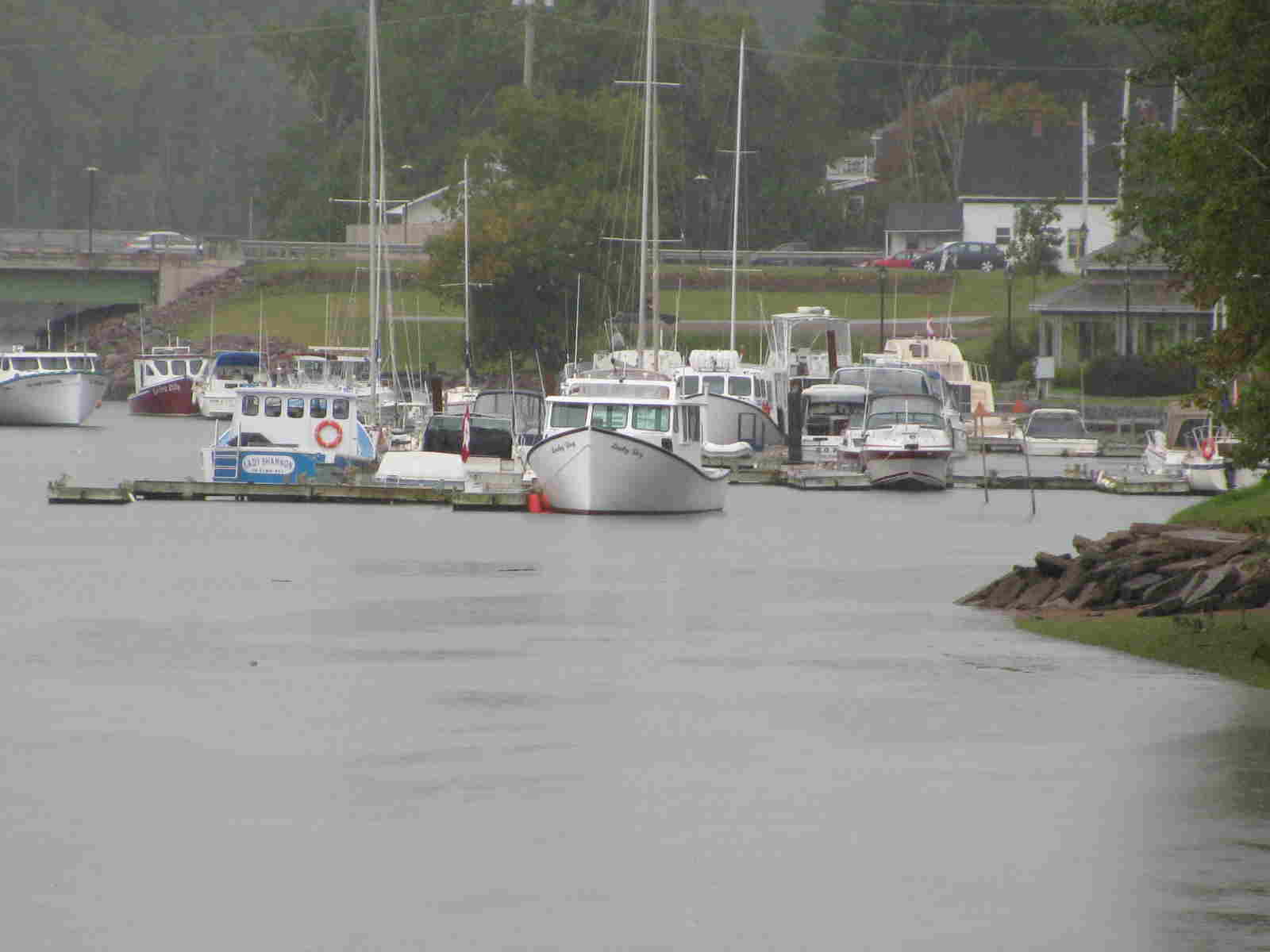 Tonight, we pedalled back into Montague for supper, adding another 6 kms to our day's journey, just like last night. We went there in the mist, and came back in pouring rain. We went to a different restaurant tonight - that's called "variety".
Hopefully our clothes dry by morning, although the prediction is more rain on the 70 km journey tomorrow. Sigh....